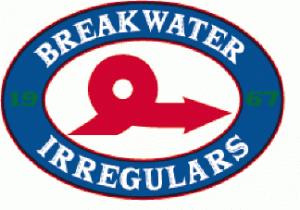 THANKS to all the members who attended and enjoyed the annual banquet on November 22 at Stamford Yacht Club. Attendance broke recent records and challenged the venue's capacity! Thanks, in particular to the members who showed their support of the Young Mariners Foundation.
Thanks, also, to Mike Ryan of Navis Bona, who has been providing the banquet's slide show for the last few years. If you want to request a copy of one of Mike's pictures, go to the Officers page and click on his name to send him a request.
Now let's focus our enthusiasm on including MORE BOATS and MORE CREWS in Tuesday night sailing for the summer of 2015. A larger fleet means better racing and more fun for everyone. If you have any thoughts on how we can expand the fleet, please send them to the managing committee.
2015 Racing begins May 12th, ends August 25th – 16 races total. Registration for 2015 is now open – signup HERE.
Breakwater Irregulars offers some of the most competitive yacht racing on Long Island Sound and is delighted with your interest.
Breakwater Irregulars was founded in 1967 by Dick Sockol as an informal group of sailors who wanted to race one evening a week on Long Island Sound (for more on our history go HERE). Since then Breakwater Irregular racers consider Tuesday the best day of the week. Our members' PHRF ratings range widely (lots of room for everyone!) and the camaraderie of this long established club is legendary. We have a blast both on and off the water!!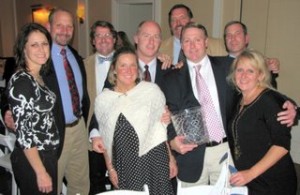 Signing up is on-line at YachtScoring.com, as are the roster, sailing instructions and racing results. You can check up on the club's history, our recognition of outstanding sportsmanship, photos and other topics by simply clicking on the tabs above.
We acknowledge with thanks and appreciation the support of the members of the Stamford Yacht Club who work hard to enhance the racing programs of both organizations. Welcome aboard!!