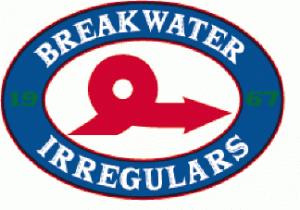 2015 Racing begins May 12th, ends August 25th – 16 races total. Registration for 2015 is now open – signup HERE.
Annual Fleet Information Meeting
Tuesday, May 5 at 7:30 PM
at Stamford Yacht Club
Prospective members welcome!
The "Irregulars" in our name means the fleet includes a broad range of sailboats and sailors.  Today's faster divisions include some impressive "racing machines," but the Breakwaters' backbone has always (i.e., since 1967) been the cruiser, with its galley, head, and bunks, in a few cases even its washer, dryer and nursery!  That's why it just kills us to see sailboats growing sea grass on their moorings as we leave earby harbors on Tuesday evenings for every week's best time on the Sound.  Almost any mono-hull sailboat can be your platform for fun on Tuesday nights.
Gather a few friends; come out and join us!
We race on sixteen Tuesday nights every summer, and don't be surprised if your team starts asking you to sign up for some weekend racing opportunities in Stamford and nearby areas.  Examples: The [Stamford] Mayor's Trophy Race on Sunday, June 7 and the 50th running of the Stamford-Denmark Race on Sunday, September 13.
If you like sailing and want to share the fun with your friends and/or family, well, that's exactly what racing is all about.  Those who sail win.  Those who stay on their moorings lose.
Family?  Some of us remember Bill and Evon Malloy heading out to Tuesday night races in the late 1980s, with netting on their lifelines to keep their infants aboard.  Today, some of their sons and daughters are with us every week.  Indeed, many of our members are the sons and daughters of the earliest Breakwater Irregulars.
Friends?  It's amazing how long some of us have been sailing together.  We have crews that started in their 20s and 30s several decades ago.  They move about their boats more carefully now, but they make up for that with an intimate knowledge of the racing area, their boats, and each other.
Sailing breeds stories, and some of them are even true.  The only way to end a Tuesday night is by de-briefing over some food and refreshments.  For the love of sailing, the Stamford Yacht Club welcomes our fleet to its Vineyard Deck after every race, offering a special discounted menu and charging privileges to all of us.  It's an opportunity to meet the people you beat around the buoys, or who beat you.  Racing only becomes more fun when we all know each other.
Trophies are just an excuse for an off-season party, and we have one every year on the Saturday before Thanksgiving.  Save the date.
This very informal–but enduring–association of sailors was founded in 1967 by Dick Sockol to race one evening a week on Long Island Sound near Stamford. (For more history go HERE.)  We WELCOME you to become a part of it.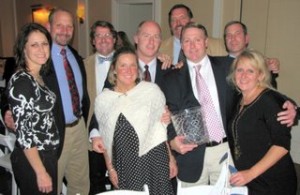 Registration is on-line at YachtScoring.com, as are the scratch sheet, sailing instructions, and weekly racing results. You can read about the club's history, our recognition of outstanding sportsmanship, photos and other topics by simply clicking on the tabs above. Any of our Officers will be happy to talk with you.
Don't have a boat?  Have a boat but don't have crew?  We have a "Crew Needed / Boat Needed" page on the Yachtscoring site.  If you try it and it doesn't work, please contact us.  We'll make it work.
Do you need a PRF (handicap rating) for your boat?  You can obtain one on-line through the Yacht Racing Association of Long Island Sound at www.yralis.org. BUT, if you want to try racing with us some Tuesday before getting a PHRF, go to our Officers page and contact one of us for instructions. Yes, you can "try before you buy"! We"re sure you and your crew will love it, just as we did the first time we tried it.
WELCOME to the fleet!